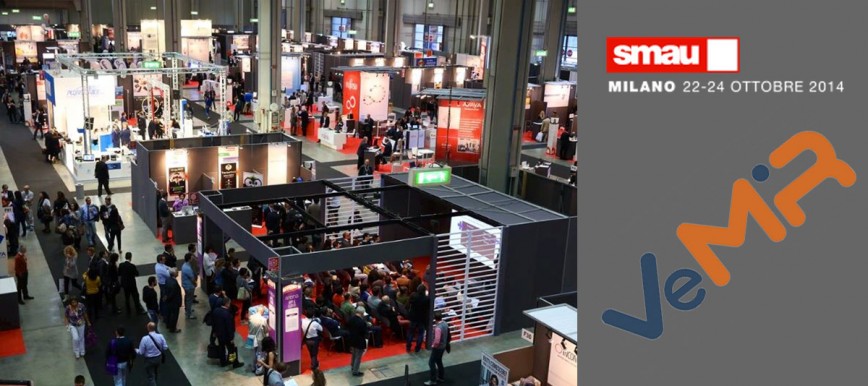 VisualEngines  attended as exhibitor "SMAU Milano, Ottobre 22-24 2014″, the Milan stage of the SMAU Road Show 2014. At our stand "Pad. 1 – Stand G36 " we met many interested or simply curious pleople.
The Milan event is part of the SMAU road show 2014 and represent a great opportunity to present our products and technologies. We will exhibit our visual analysis products VeMIR and VePAIR through demonstrations and our experts directly answering to questions.
Visual Engines develops technologies and software products based on automatic visual analysis, searching and recognition. Applications that can be realized using Visual Engines tools, range from Smart Access to Cultural Heritage to Smart Tourism, from Visual Archives Management to Copyright Infringement Detection, from Smart Shopping to Smart Tick-eting. If you like you may contact our staff (use the form in "Contact") to set an appointment.