VePAIR (Visual Engines Photo Archive Information Retrieval) is a software solution for the management of large (millions) photographic archives. The VePAIR core technologies are Visual Information Retrieval and Large Scale Image Indexing developed by the Networked Multimedia Information System (NeMIS) laboratory of ISTI-CNR in Pisa.
Download brochure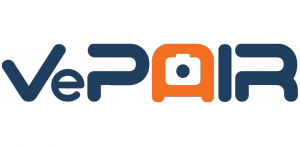 Demo
Why don't you try
similarity search
? Jump on the demo site clicking on the button below. The VePAIR Demo homepage will present you a sequence of 4 photo out of 10 million. If you click on a photo the system will immediately search for similar images and show you the results. If you keep clicking on the images you will continue searching for similarity. Beware, searching similar photos my be addictive.
You can try it by using our app "ReadyToGo" on

 and 

.
Try it now!
A special and interesting case of similarity search is face searching. The Demo search page allows you to upload a file or click on one of the proposed faces. The search results consist in a series face thumbnails each representing a photo detail extracted during indexing. If you click on one of the result faces you will be redirected to the original photo containing it.
Features
The image search and retrieval services supported by VePAIR are continuously evolving and include:
Search for similarity
Search for duplicates
Brand recognition
Face recognition
Based on such services, the management and organization functionalities can be summarized as:
Duplicates removal
Grouping by similarities
Grouping by content
Filtering of newly acquired photos
Copyright infringement verification
SEARCH BY SIMILARITIES
This is a very important features in the VePAIR solution. It allows to identify groups of images containing similar objects such as, for example, the same monument, the same painting, etc. It is important to note that object matched during a similarity search doesn't need to be identical; PIAR matching algorithm allows to recognize images even when partially distorted, with a different dimension or with a different daylight exposure.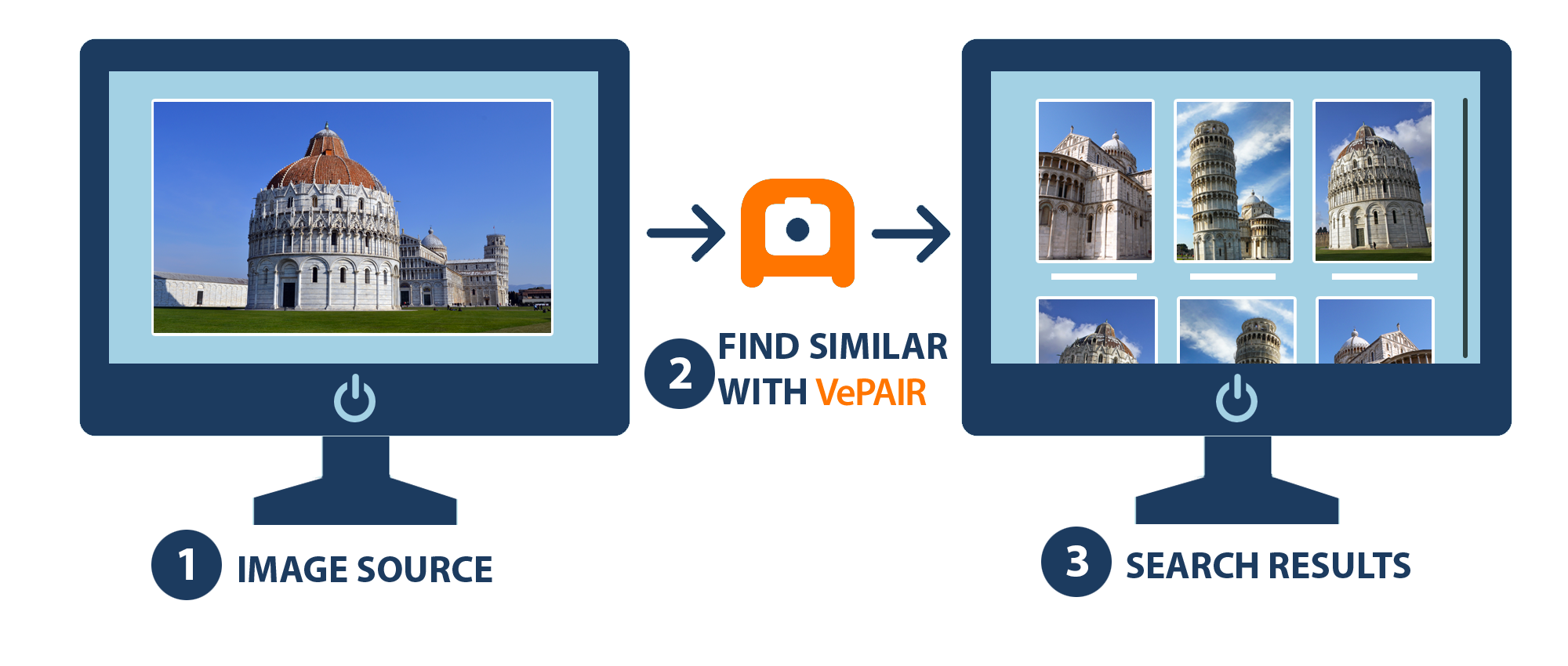 SEARCH A COPY OF AN IMAGE
Searching a copy of an image using VePAIR means searching exactly a specific image with tolerance on the context in which it appear (for example inside a newspaper page), the dimensions (i.e. proportionally smaller or bigger) and color scheme (i.e. transformed in b/w). The copy detection service of VePAIR is the basement of the Copyright Infringement Detection.