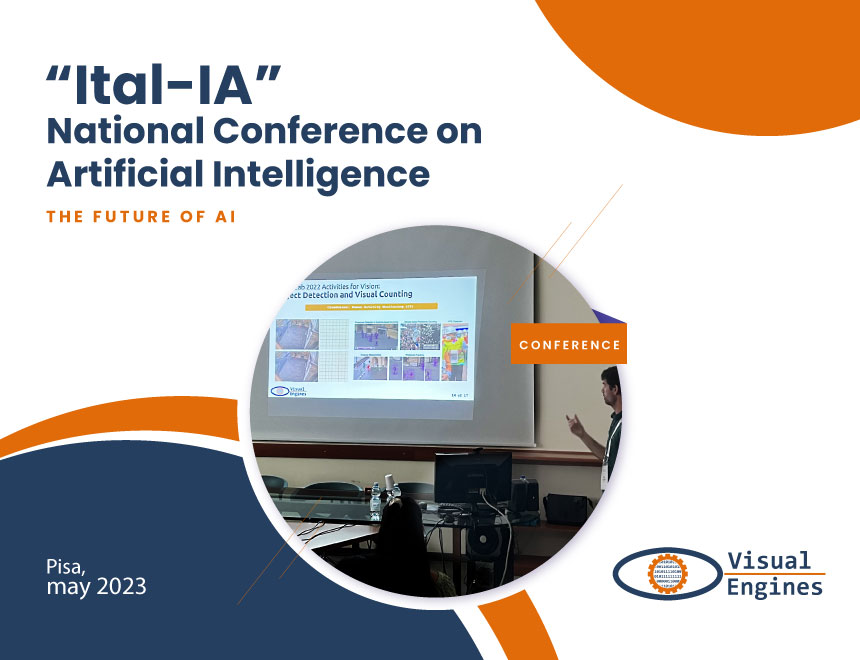 Pisa, 29th to May 31st 2023.
Visual Engines participated in the conference about artificial intelligence, "Ital-IA, National Conference on Artificial Intelligence" held from May 29th to May 31st, 2023, in Pisa. The conference was organized by the National Laboratory "Artificial Intelligence and Intelligent Systems" (Aiis) and the National Interuniversity Consortium for Computer Science (Cini), in collaboration with the National Research Council (Cnr).
The aim of the event was to promote the interaction between the research community, institutions, and industry to discuss ongoing initiatives in the field of artificial intelligence in Italy and establish guidelines for future development. Throughout the three-day conference, various technical workshops were held, focusing on the interactions of artificial intelligence with different sectors such as industry, medicine, public administration, ethical and legal aspects, cybersecurity, and other related topics. Visual Engines was joined by major tech companies and promising startups in the field, demonstrating the widespread interest in these subjects within the Italian business community.