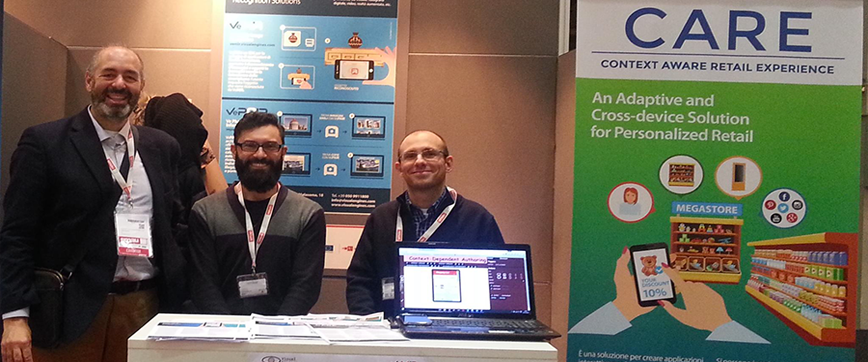 In collaboration with INERA and CNR-ISTI HIIS Laboratory, Visual Engines will preview CARE – Context Aware Retail Experience.
CARE is Adaptive and Cross-device Solution for Personalized Retail which provides support to Marketing one-to-one in a schema
omni-channel.
CARE integrates VeMIR technology for visual recognition.
If you like you may contact our staff at our stand "Pad. 1 – Stand F74" to set an appointment.
You can also find more info on INERA site.